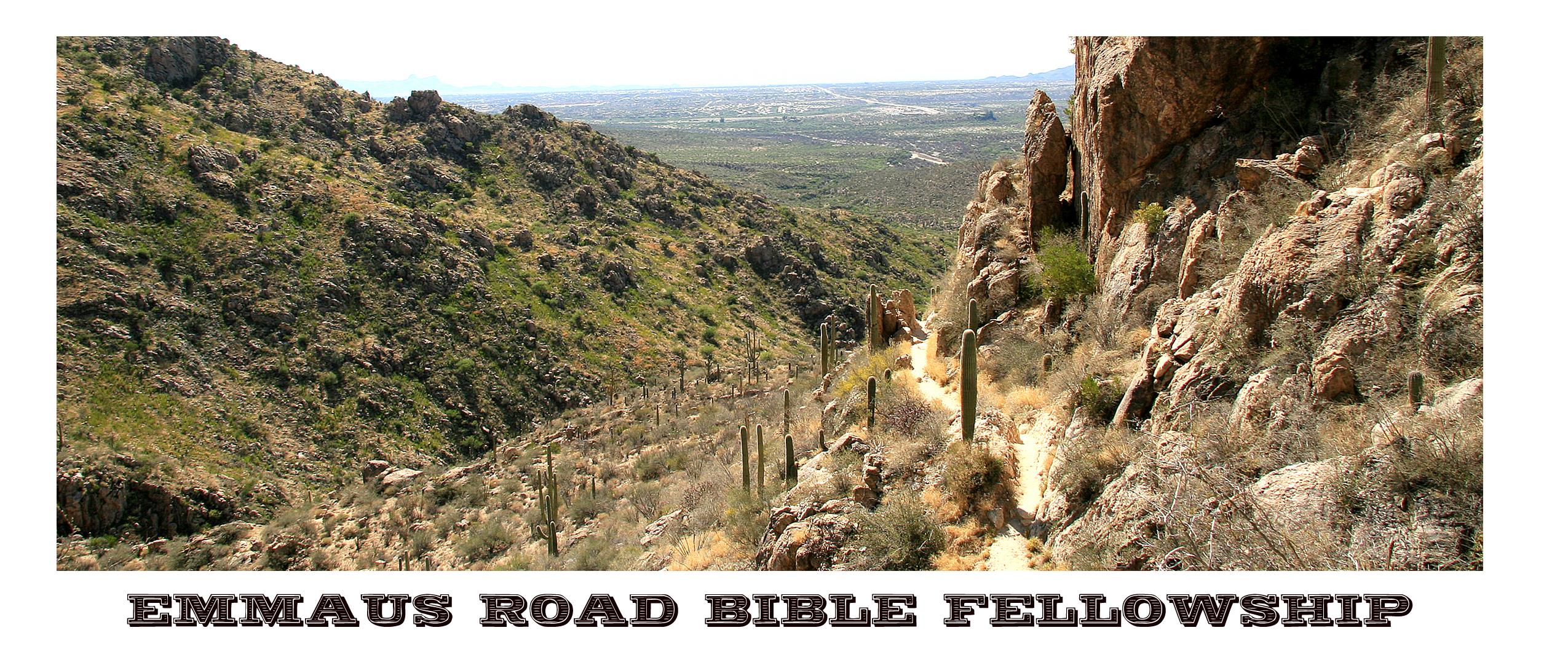 August 7, 2017 November 2017 Registration Form
Dear Beloved of God and Fellow Laborers with Him,
God bless you richly in Christ's magnificent name. The summer has just about come and gone. We are enjoying the wonderful blessings and benefits of God, as we know you also are. I just finished teaching at the East Coast Believers Weekend in Ellicott City, Maryland, hosted by Mark and Pilar Jones and Victor and Candace Escobedo. What a wonderful time it was! Along with Mark, Pilar and Candace, Sal Arico and others ministered to us with their music. This coming weekend I travel to Sacramento, California for a meeting with believers from California, Nevada, Oregon and Washington, hosted by Tommy and Sharon Smith. I anticipate it being a great time of fellowship as we experience a great working of God in all our lives. Darlene and I surely have enjoyed seeing and hearing from so many of you during the past several months. We look forward to having fellowship with many more of you in the months to come.
Emmaus Road Bible Fellowship is pleased to announce our next Laborers Weekend on November 17-19, 2017 at the Westward Look Resort in Tucson, Arizona. Our topic will be The Healing Presence and Power of God. Here are some excerpts from the syllabus:
Today there is an urgent and profound need among the body of believers to understand how to receive healing in their own lives and how to effectively minister healing to others. A great number of God's people are being afflicted with sickness and disease, and too many are dying prematurely. In this biblical study of the healing presence and power of God, we will consider healing from the point of view of those who need healing. We will examine records from the Gospels to see how the sick received their healing, and then we will see how for us, who have been redeemed by Christ, our healing is received today. We will also look at how Jesus, as a laborer for God, and his disciples ministered healing to the sick and then consider how we are to do the same today. Furthermore, we will see the importance of prayer in the lives of those who desire to be effective ministers. Luke 5:17 launched me into this study. Let's read this verse in the context.
Luke 5:15 and 16: But so much the more went there a fame abroad of him: and great multitudes came together to hear, and to be healed by him of their infirmities. And he withdrew himself into the wilderness, and prayed.
Those who were sick came to hear the message that Jesus was declaring. He preached and taught, and then he healed. This was the usual pattern he followed. Between the times when he taught and ministered healing, he withdrew himself and spent time in prayer to God.
Verse 17: And it came to pass on a certain day, as he was teaching, that there were Pharisees and doctors of the law sitting by, which were come out of every town of Galilee, and Judaea, and Jerusalem: and the power of the Lord was present to heal them.
He continued to teach the people. Throughout the ministry of Jesus, wherever he walked, the power of God was present to heal the sick.
Luke 6:17-19: And he came down with them, and stood in the plain, and the company of his disciples, and a great multitude of people out of all Judaea and Jerusalem, and from the sea coast of Tyre and Sidon, which came to hear him, and to be healed of their diseases; And they that were vexed with unclean spirits: and they were healed. And the whole multitude sought to touch him: for there went virtue out of him, and healed them all.
Following Jesus' time of prayer, he not only called his twelve apostles, but he also came down and healed many people. The word "virtue" in verse 19 is the Greek word dunamis, which would better be rendered "power." In the Greek, the words "went" and "healed" are both in the imperfect tense, indicating continuous past action. The power kept coming out from Jesus and kept healing them. Here we see the healing power of God in action. It doesn't say that some or even most were healed. The power that went forth from Jesus healed all who came to him. This should be our standard as we minister healing.
Jesus always did the will of God. This record, as well as many others, reveals that it is always God's will to heal. Sometimes people wonder if they are qualified to receive healing. They think that they are not good or worthy enough, or else they haven't done enough to receive their healing, but let's consider who is qualified.
Luke 9:11: And the people, when they knew it, followed him: and he received them, and spake unto them of the kingdom of God, and healed them that had need of healing.
What a simple but powerful truth this is. Healing is available for those who need healing. It is not for those who are well. Jesus didn't heal those who deserved healing but those who needed healing. Many ministers understand that salvation is for all who need salvation rather than for those who deserve salvation, but then they fail to realize that the same applies to healing. There is not one record where a sick person came to Jesus and he said, "I'm sorry, but God will not heal you. You are not good enough or worthy enough to be healed." He never said, "If you spend more time in prayer or in reading the Scriptures, then God will heal you." Nor did he tell anyone, "The sickness you have is from God to help you to learn patience and to develop your character."
Acts 10:38: How God anointed Jesus of Nazareth with the Holy Ghost and with power: who went about doing good, and healing all that were oppressed of the devil; for God was with him.
He was anointed with the holy spirit and power. God was with him through the holy spirit, enabling him to heal. One of the greatest keys to ministering healing to others is having a keen awareness of the presence and power of God in us as we minister. Prayer was a vital key to the effectiveness of the ministry of Jesus.
John 5:19 and 20: Then answered Jesus and said unto them, Verily, verily, I say unto you, The Son can do nothing of himself, but what he seeth the Father do: for what things soever he doeth, these also doeth the Son likewise. For the Father loveth the Son, and sheweth him all things that himself doeth: and he will shew him greater works than these, that ye may marvel.
The word "seeth" in verse 19 can be used of physical sight, but it also can mean, as the Enhanced Strong's Lexicon defines it, "to see with the mind's eye." How did Jesus see the sick being healed by God? He had spiritual perception. He knew his Father intimately, he understood that it was God's will to heal, and he believed that as he acted God would bring the healing to pass.
Healing is already ours. Sickness has no right in our bodies. We don't need to ask God for healing. Because of the finished work of Jesus, it belongs to us. We own it. Now let's take possession of what is ours. Our prayer should be that God would open our eyes so that we would truly understand what is already ours. During the Gospels, the sick could receive their healing by getting to the right place-the place where Jesus was, the place where the power of the Lord was present to heal. Today we get our hearts and minds to the right place-the place where we are fully persuaded that healing belongs to us because of what Jesus has done.
Romans 4:17-21: (As it is written, I have made thee a father of many nations,) before him whom he believed, even God, who quickeneth the dead, and calleth those things which be not as though they were. Who against hope believed in hope, that he might become the father of many nations, according to that which was spoken, So shall thy seed be. And being not weak in faith, he considered not his own body now dead, when he was about an hundred years old, neither yet the deadness of Sara's womb: He staggered not at the promise of God through unbelief; but was strong in faith, giving glory to God; And being fully persuaded that, what he had promised, he was able also to perform.
Just as Abraham believed in a God who calls things that be not as though they are, we do the same. Abraham came into agreement with the promise of God, "So shall thy seed be," when all the senses evidence was contrary to its fulfillment. When we say that we are already healed by the stripes of Jesus, we come into agreement with what God says.
---
We welcome you to join us to learn more about this most important topic, The Healing Presence and Power of God. A registration form is included with this mailing. The registration for weekend will be $90.00 per registrant. This will include your syllabus for the weekend and dinner on Saturday night. The registration deadline is November 10. Please mail your registrations to Emmaus Road Bible Fellowship, P.O. Box 5318, Oracle, AZ 85623. Once you register, we will provide you with additional information about the weekend.
On Saturday afternoon, Tracey Adams from Phoenix, Arizona and Sal Arico from New York will share on praise and worship. On Sunday morning, Jan Booze from Colorado will teach on healing. In addition to the teachings, we have invited some wonderful singers and musicians to minister to us through their music-Mark and Pilar Jones from Maryland, Candace Escobedo from Virginia, Sal Arico, Geno Meldrum, from Michigan, Larry Shicks, from Ohio, and Scott Powell from Colorado
Of course, we are expecting other singers and musicians to join us for the weekend. There will be time available during the weekend for you to bless the saints with your music. Please bring your instruments with you (we will supply the keyboard, drums, congas, a bass guitar, and sound equipment).
The Westward Look Resort has offered us a special rate for rooms booked by October 26. We are being given the rate of $135.50 per day (this rate includes resort fee and gratuities) plus tax for 1-2 adults. The rate for 3-4 persons is $145.50 (including resort fees and gratuities). The special rate will be good on Friday, Saturday and Sunday night (and for those interested in extending their trip, it will be offered for the two nights preceding and the two nights following our weekend). You can call the Westward Look Resort at 800-722-2500 or 520-297-1151. Please inform the people at the Westward Look Resort that you are participating in the Laborers Weekend with Emmaus Road Bible Fellowship for this special rate. While you have until November 10 to send your registration to Emmaus Road Bible Fellowship, you must book your room by October 26 to be guaranteed this rate. We have blocked out a limited number of rooms at this rate. We therefore recommend that you reserve your room as soon as possible.
We will have registration and fellowship time beginning Friday at 6:00 PM. The first session will start at 7:00 PM. The Laborers Weekend will officially close at noon on Sunday; however, we want to invite and encourage you to stay for Sunday night. We will be having a special informal fellowship that evening. This is a time for the saints to just enjoy hanging out together. We also like to give our musicians and singers the opportunity to play or sing. If you would like to read a poem, perform a dance, do a skit, or display some other talent, this is your night. These are times of great fun and fellowship-a perfect close to a Laborers Weekend.
A registration form is included in this mailing. Please be sure to fill in your e-mail address and food choice. After we receive your registration, we will send you directions, a schedule, and additional information about the weekend.
---
At our March-April 2017 Laborers Weekend we looked at the topic An Anchor of Our Soul: Living in Light of the Hope. The syllabus for these teachings is available for $12.00 (with a $7.00 shipping and handling charge per syllabus). The CDs can be purchased for $35.00 and the MP3 for $25.00 (these prices include shipping and handling). We also want to let you know that our new updated catalog will soon be available on the website emmausroadbf.com.
---
We look forward to seeing many of you at the Westward Look Resort in November as we consider the topic: The Healing Presence and Power of God, enjoy the inspiring fellowship of the saints, and experience the Body edifying itself in love. November 2017 Registration Form
Your fellow laborers and brother and sister in Christ,
Ken and Darlene Petty
P.S. We will have our spring Laborers Weekend on April 13-15, 2018. In February, we will mail information and a registration form for that weekend.

---
November 2017 Laborer's Weekend
URL http://www.emmausroadbf.org/laborerswkend.htm
© Copyright August 2017